Tift County Health Department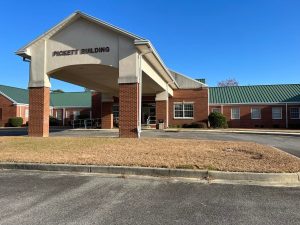 Welcome to Tift County Health Department! We are one of ten county health departments in the South Health District, a district within the Georgia Department of Public Health. Our mission is to promote and protect the health and well being of anyone that lives, works or plays in Tift County.
Our services are available to everyone regardless of age, race, religion, national origin, political belief, disability or sex. We charge only minimal fees for our services, and some services have adjusted fee scales based on ability to pay. Our accepted forms of payment are cash, check, some credit/debit cards, and insurance: Aetna, Anthem BCBS, Cigna, Coventry, United Healthcare, Medicaid (PeachState, AmeriGroup, CareSource, PeachCare & WellCare) and Medicare.
All medical records are kept confidential. We will not release any of your medical information without first obtaining a signed authorization from you.
We offer a wide range of services from well checks and immunizations to environmental services. For a brochure about Tift County Health Department, click here.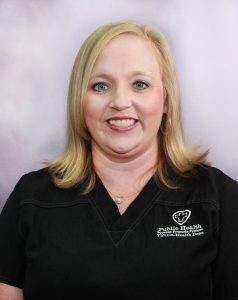 Mecca Reeves, RN, County Nurse Manager
Contact Information:
Physical Address
305 East 12th Street
Tifton, GA 31794
Mailing Address
Post Office Box 715
Tifton, GA 31794-4017
Phone: 229-386-8373
Fax: 229-386-5075
WIC Call Center: 1-888-388-2370
Hours of Operation:

Monday thru Thursday
8:00 am to 5:00 pm
Friday
8:00 am to 2:30 pm
Vital Records
The vital records office closes at 4:30 pm Monday through Thursday and 2:00 pm on Friday.
Clients requiring paternity acknowledgements, current year corrections or amendments, please arrive no later than 3:00 p.m. on Mondays-Thursdays and 1 p.m. on Fridays.