Public Health Recognized by Divine 9
Posted: February 23, 2023 by Kristin Patten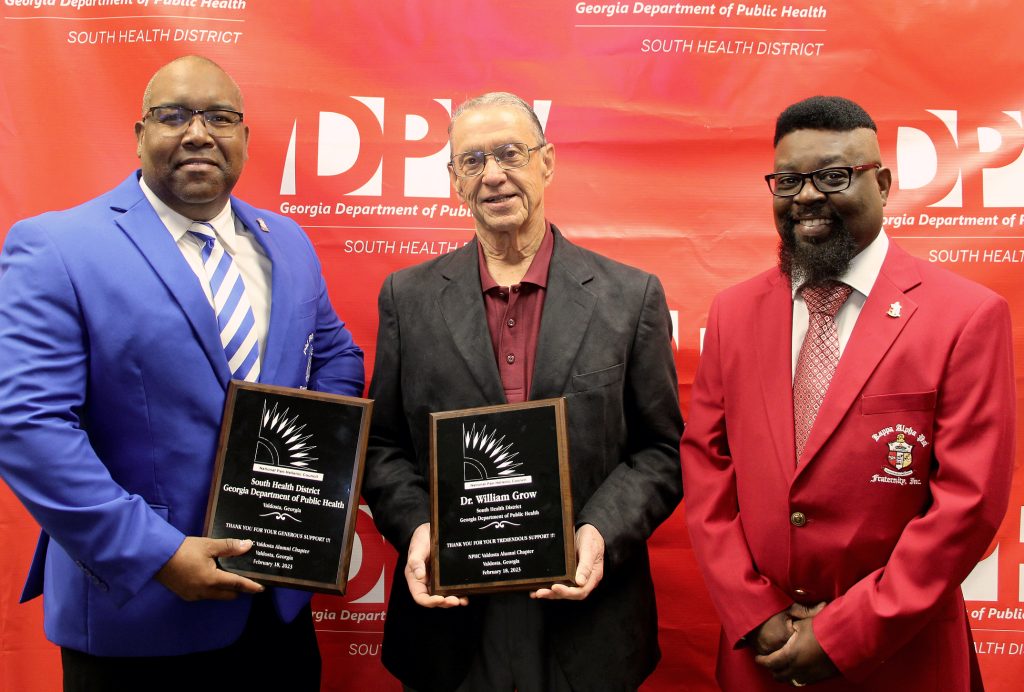 VALDOSTA – The Georgia Department of Public Health's South Health District was recently recognized by the National Pan-Hellenic Council Valdosta Alumni Chapter, Valdosta Divine 9.
Divine 9 President Ronald Skrine Sr. and Treasurer James Dean Jr. presented two plaques to the South Health District on Wednesday, February 22. One plaque recognized South Health District as a whole and the second recognized District Health Director, Dr. William R. Grow.
During the presentation, Skrine recognized the work that South Health District did throughout the COVID pandemic. He also spoke about how serving your community doesn't always come with recognition or thanks and explained that is why the council chose to recognize the district and Dr. Grow.
"We are tremendously thankful to the Valdosta Divine 9 for this acknowledgment," said Dr. Grow. "We joined public health not for recognition, but because we love our communities, and we want to serve them. This token of appreciation means a lot to myself and our incredible staff and is a wonderful reminder that our hard work is noticed and valued."