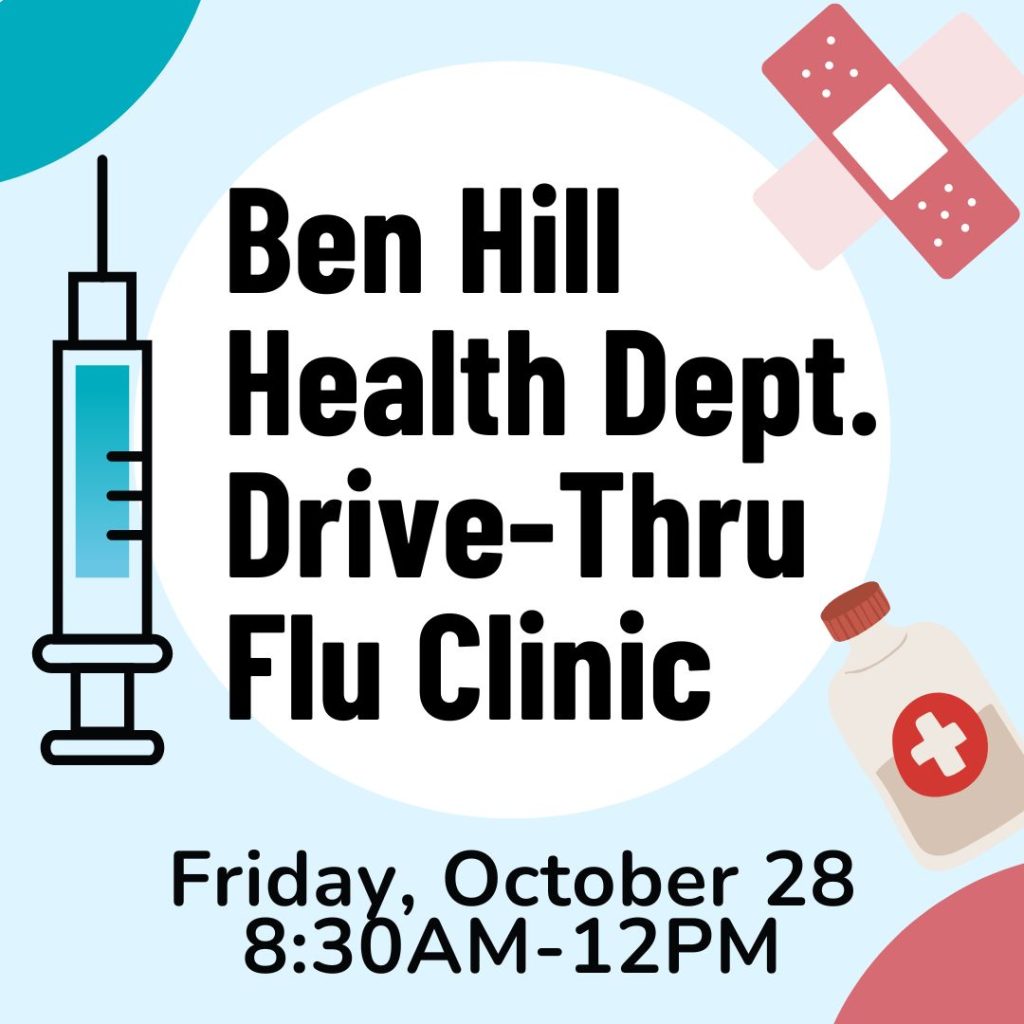 FITZGERALD –Ben Hill County Health Department will hold a drive thru flu clinic on Friday, October 28. The event will be from 8:30 a.m. to 12 p.m. at the Ben Hill County Health Department, 251 Appomattox Road in Fitzgerald.  
According to the Centers for Disease Control and Prevention (CDC), everyone 6 months of age and older should receive the flu vaccine each year. It is the first crucial step in protecting yourself and others against this serious illness. People at higher risk for contracting serious flu complications include young children, pregnant women, people with chronic health conditions such as asthma, diabetes or heart and lung disease, and people 65 years and older.
Insurance will be processed for those with coverage from the following carriers: Aetna, Anthem BCBS, Cigna, Coventry, United Healthcare, Medicaid (PeachState, AmeriGroup, CareSource and PeachCare) and Medicare. You will need to bring your insurance card with you to the event.
For those who are self-pay, the cost is $21. Cash and card will be accepted on site. High dose flu vaccine will be available in limited supply to those who are 65+.
The drive event is only open to those 19 years of age and older. Vaccination for those under 19 is available inside the health department by appointment.
Vaccination is the best step to protect yourself from the flu. Remember, the flu ends with you.
For more information call the Ben Hill County Health Department at 229-426-5288 .