Lowndes Sees Increase In COVID-19 Cases
Posted: October 16, 2020 by Kristin Patten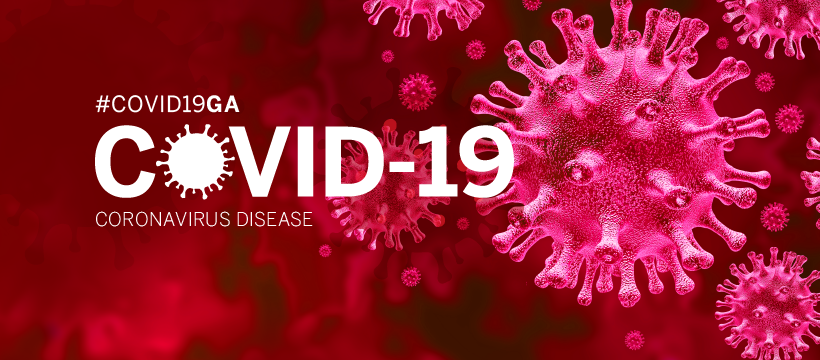 VALDOSTA – Lowndes County has experienced an increase in COVID-19 cases in the month of October.
The beginning of this increase was first noticed in the second week of October, and the positivity rate has continued to grow since that time.
"This increase is significant and it is extremely important that residents not forget that COVID is very much present in our communities," said William R. Grow, MD, FACP, district health director. "We highly encourage everyone to continue wearing masks, social distancing and practicing good hand hygiene so we can stop this increase in its tracks."
The total count of confirmed COVID-19 cases in Lowndes is 4,160. Total cases across South Health District are 9,512.
The Georgia Department of Public Health (DPH) wants to remind everyone of the importance of continuing precautions.
Practice social distancing – keep at least 6 feet between yourself and other people.
Wash your hands – use soap and water and scrub for at least 20 seconds. Use an alcohol-based hand sanitizer (60% alcohol) if soap and water aren't readily available.
Wear a mask – The CDC recommends the use of face masks or simple cloth face coverings to help slow the spread of COVID-19, especially where social distancing is difficult to maintain (grocery stores, pharmacies, etc.).
Answer the call – If you have been exposed to someone with COVID-19, public health will call you and ask you to self-quarantine at home for 14 days from the day that you were exposed. Do your part to keep your family and your community safe: answer the call to slow the spread.
Get your flu shot ­- Due to the similarities between flu and COVID, it is more important this year than ever to get your flu shot. Every individual over the age of six months should get a flu vaccine – not just for their own protection, but to protect others around them who may be more vulnerable to the flu and its complications.
It is also important to remember that, in addition to avoiding large gatherings, small gatherings are also a significant source of increased spread. The best prevention is to avoid gatherings, however if you are attending large or small events make sure that you practice social distancing and wear a mask.
Free COVID-19 testing is available in all 10 counties across the Georgia Department of Public Health's South Health District. The South Health District includes Ben Hill, Berrien, Brooks, Cook, Echols, Irwin, Lanier, Lowndes, Tift and Turner Counties.
Self-registration for COVID testing is available online at covid19.dph.ga.gov.
To receive the most recent total case counts for any county in Georgia, please refer to the Georgia Department of Public Health's Daily Status Update at https://dph.georgia.gov/covid-19-daily-status-report.
For accurate and reliable information about COVID-19 visit southhealthdistrict.com/covid19, dph.georgia.gov/novelcoronavirus or cdc.gov/coronavirus/2019-ncov/index.html.