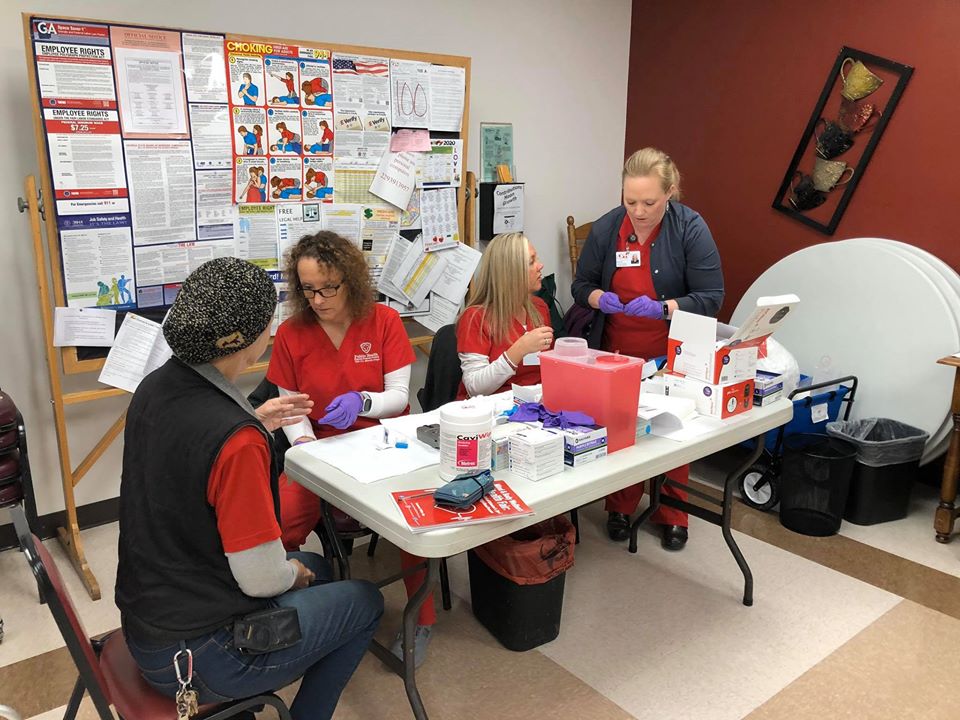 South Health District hosted the Mind and Body Wellness Health Fair on Saturday, February 29.
During the event, attendees were able to be screened for various health risk factors including: HgbA1C, cholesterol, BMI and more.
They were also able to hear presentations from members of the South Health District team including: Director William R. Grow, MD, FACP, who spoke on dementia; Nurse Practitioner Clinic Elsie Napier, RN, FNP-BC who spoke about diabetes and hypertension; and Health Promotion Coordinator Traci Gosier, BSSM who presented on nutrition and exercise.
South Health District will be hosting another free health fair in Fitzgerald on Saturday, March 14. The event will be held at the Grand Theatre located at 119 South Main Street in Fitzgerald.
To learn more about each event or to register visit www.southhealthdistrict.com or call (229)333-5290.