First COVID-19 Related Death in Lowndes County
Posted: March 26, 2020 by Kristin Patten
Total case count for District is 27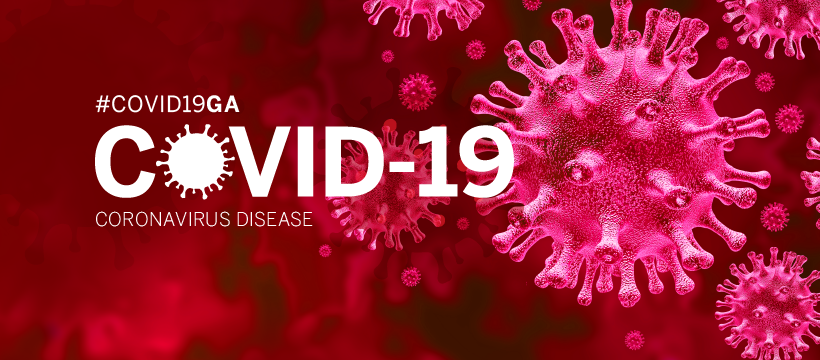 Valdosta – The Georgia Department of Public Health (DPH), South Health District has confirmed the District's first COVID-19 related death of a resident in Lowndes County. The person was a 66-year old male with underlying medical conditions who was hospitalized at South Georgia Medical Center.
"Our thoughts go out to the family that has experienced this loss," said William R. Grow, MD, FACP, district health director. "I encourage everyone to take guidance given by officials seriously and stay home to slow the spread of this devastating disease."
South Health District has received confirmation of six new cases of COVID-19 in addition to the COVID-19 related death. Two individuals are residents of Lowndes County, two individuals are residents of Tift County, one individual is a resident of Irwin County and one individual is a resident of Turner County. The investigations surrounding these cases are ongoing.
Based on the widespread COVID-19 case activity that is occurring across the state, sources of exposure will no longer be reported for cases in South Health District.
South Health District has 27 confirmed cases of COVID-19 throughout the District which includes ten counties throughout South Georgia. For the most up-to-date case count in Georgia, visit www.dph.ga.gov. This site updates daily at noon and 7 p.m.
All Georgians play a critical role in helping to slow the spread of COVID-19 by adhering to the following guidance:
Practice social distancing by putting at least 6 feet between yourself and other people.
Avoid close contact with people who are sick.
Stay home if you are sick.
Wash your hands frequently and thoroughly with soap and water.
Use an alcohol-based hand sanitizer if soap and water are not available.
Cover your cough or sneeze with a tissue, then throw the tissue in the trash.
Avoid touching your eyes, nose and mouth with unwashed hands.
If you develop signs and symptoms of COVID-19 (e.g., shortness of breath, coughing and fever), and have had contact with someone who is suspected to have COVID-19, stay home and call your health care provider or local health department right away. Be sure to call before going to a doctor's office, emergency room, or urgent care center and tell them about your symptoms.