Public health hosts free health fair
Posted: February 19, 2020 by Kristin Patten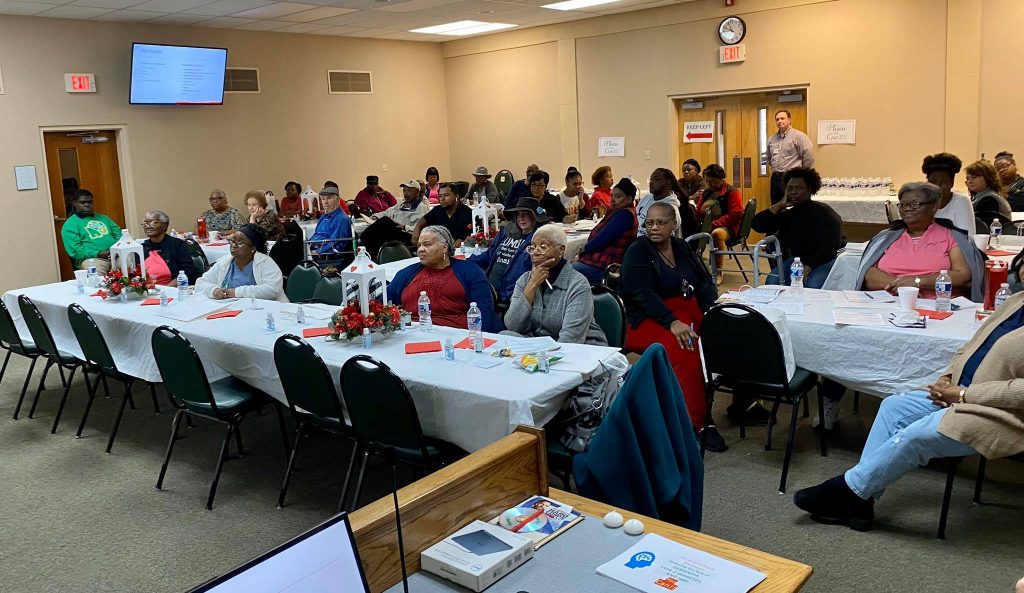 VALDOSTA – South Health District hosted the Mind and Body Wellness Health Fair on Saturday, February 15.
During the event, more than 60 people were able to be screened for various health risk factors including: HgbA1C, cholesterol, BMI and more.
They were also able to hear presentations from members of the South Health District team including: Director William R. Grow, MD, FACP, who spoke on dementia; Nurse Practitioner Elsie Napier, MSN, APRN, BC, CDE, who spoke about diabetes and hypertension; and Health Promotion Coordinator Traci Gosier, BSSM who presented on nutrition and exercise.
South Health District will be hosting two more free health fairs. The next health fair will be in Tifton on February 29 at the Leroy Rogers Senior Center. The third health fair is scheduled for March 14 at the Grand Theatre in Fitzgerald.
To learn more about each event or to register call (229)333-5290.
Register online:
Tifton event (February 29, 2020):
https://www.surveymonkey.com/r/KGV7MCH
Fitzgerald event (March 14, 2020)
https://www.surveymonkey.com/r/KHW5DQF