SHD hosts FREE Mind and Body Wellness Health Fair
Posted: January 14, 2020 by Kristin Patten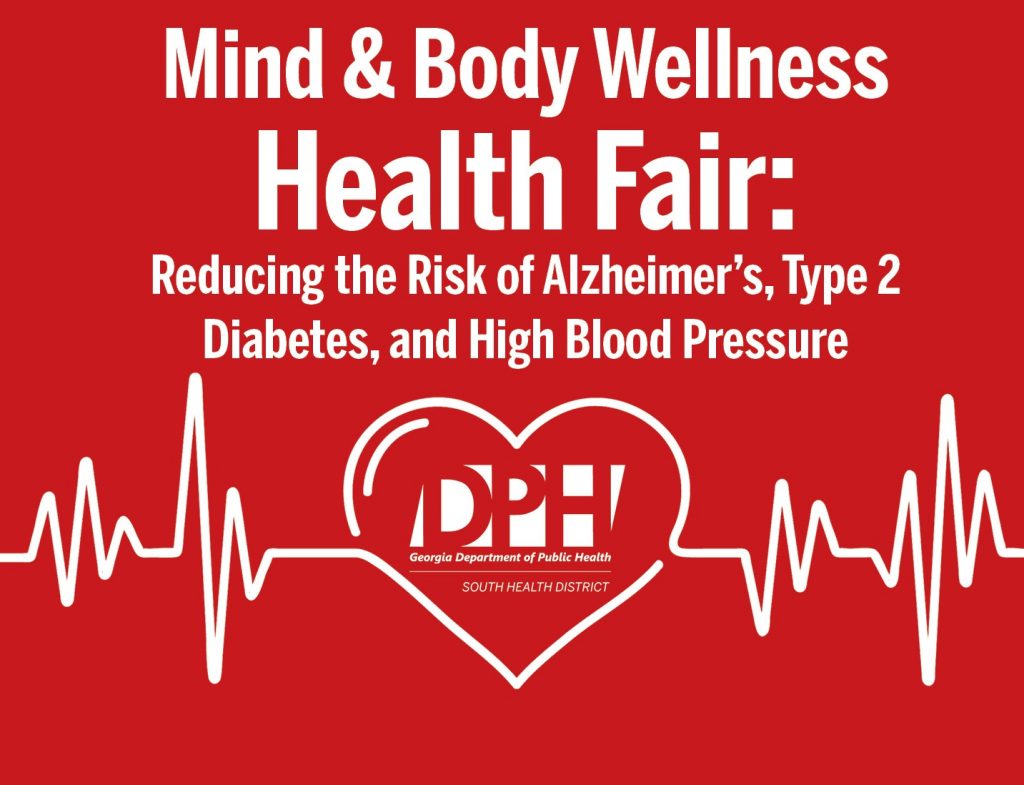 Mind & Body Wellness Health Fair:
Reducing the Risk of Dementia, Type 2 Diabetes, and High Blood Pressure
Free blood pressure, blood sugar, and cholesterol screenings and weight/BMI checks
Registration:
Registration is required to attend: https://www.surveymonkey.com/r/HYC76CZ.
Register online or call 229-333-5290
Event is free to attend
Seating is limited!
Location:
South Health District Office
325 W Savannah Avenue, Valdosta, Ga.
Schedule:
Registration/health screenings: 8-10 a.m.
Lunch/presentations: 10-12 p.m.
Presenters:
William R. Grow, MD, FACP – Dementia
Elsie Napier, RN, FNP-BC – Diabetes & Hypertension
Traci Gosier, BSSM – Nutrition & Exercise